Meet Pastor Warren Anderson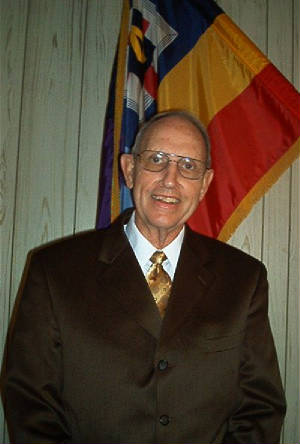 Pastor Warren felt the call to pastor when he was 12 years old. He didn't answer the call right away but instead spent 40 years teaching school both at the high school and college level. During 37 of those years, he was a coach for primarily basketball but also soccer.

In 1983, at the age of 44 years, he accepted Christ as his Lord and Savior and was born again. He also received the in-dwelling of the Holy Spirit.

In 1991 when he was 52, the Lord made it clear that He had other plans for Warren rather than to be a teacher and coach.

He began to pursue his licensing in the Foursquare church at that time. Since his academic background had given him most of the required education, he had only to take the senior level courses required of all going into the ministry from Life Bible College.

In 1994, he received his first license called a church license. In 2000 he received his District license and in 2003 he received his International license. Pastor Warren was ordained in April of 2006. He can now carry the Gospel of Jesus Christ anywhere in the world that Foursquare would send him.

However, right now he and Joye are enjoying their appointment here in Petersburg and will stay unless called elsewhere.

Pastor Warren and Joye are blessed with two grown sons, a lovely daughter-in-law and three beautiful granddaughters.
====================================================
OUR CHURCH COUNCIL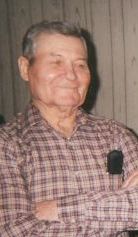 John Lash, a Church Council member. John's energy and zeal for life is outstanding and a tribute to the Lord. His devotion is strong and he is always ready to help out in any way. He shares his abundant garden with the church and anyone in need of fresh garden vegetables. He is a joy to be around.


Adult Sunday School
Joyce Lash is our Adult Sunday school teacher. She always makes sure the scriptures are read and fully discussed. She is a blessing to us all.
Stan and Jeanie Lowe coordinate the children's classes. Jeanie takes the lead on teaching Sunday school and Stan teaches Children's church. Jeanie also writes the Kids weekly newsletter and newspaper article called "Foursquare Gospel Kids News" which is published in the Petersburg Observer. And, she is the creator and webmaster of this web site.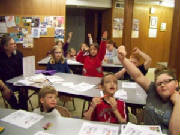 Mrs Joye Anderson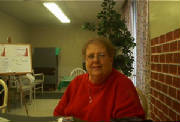 What a blessing Joye is. A good Christian wife and mother who supports every good work that is to be done.
She is always there to lend a cheerful helping hand or word of encouragement to anyone in need.
Along the side of her husband, Pastor Warren, she makes hospital visits to encourage the sick and minister to the lost. She is at his side at the nursing home services and in the congregation as he shepherds the flock. Her love for the LORD is always evident and her name fully describes the joy she has in serving our risen Savior.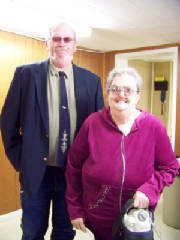 New Life Foursquare Men's Group is led by Larry Smith. He cooks breakfast for the men every month and oversees the events. His famous biscuits and gravy are always a crowd pleaser. He invites all men of faith to come and join with this group for Christian fellowship at 7 a.m. the first Saturday of every month. Larry is also responsible for designing the church greeting cards for birthdays and anniversaries, along with keeping the church directory updated. His lovely wife Irene is always ready with a smile and encouraging word.

Church Workers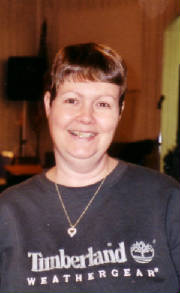 Marilyn Moore does an excellent job of displaying the overhead lyrics for the song service. She helps out where ever she can.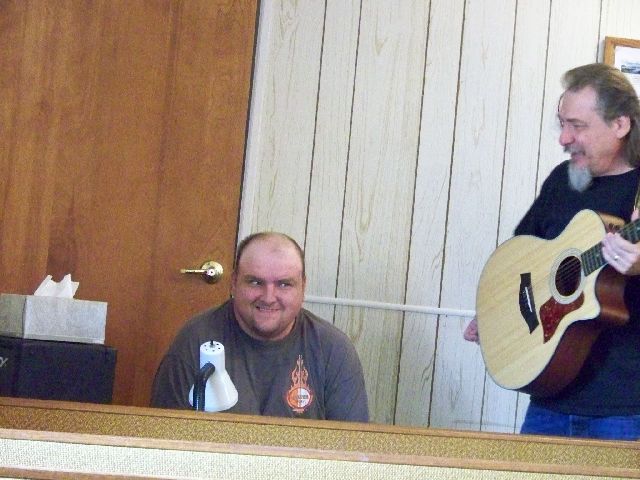 Scott Blankenship runs the sound system at church and does a very good job. Scott is always present and helpful at our outreach at nursing homes. He and Stan are pictured here, clowning around before evening service.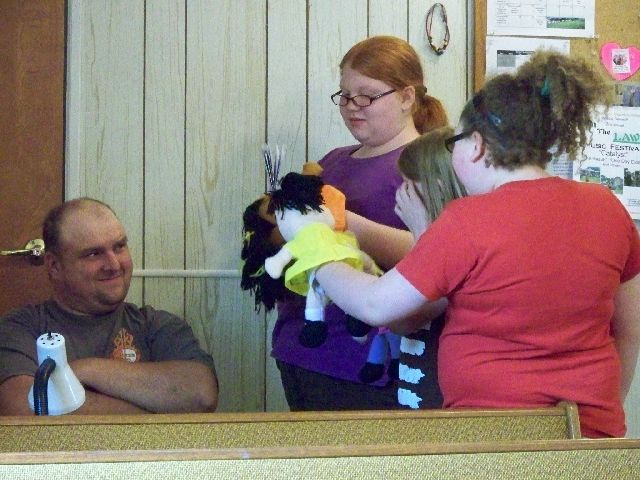 Girls showing off their new puppets to Scott, the sound man.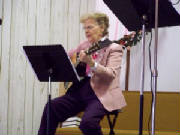 Mary Chamberlain plays the organ for our congregation. It is a beautiful addition to our services. Mary also plays her guitar for the song service at the Sunday morning and evening services. Mary is a regular at the nursing home services and enjoys gathering the residents and assisting them in getting to the services. She is a joy to be around and her love for the Lord is always evident in her actions.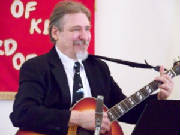 Stan Lowe plays his guitar and leads the singing for the congregation at the Sunday morning and evening services.