Vision Statement
New Life Foursquare Gospel Church

Christ has called us to be His church and to be His witnesses to the world.

Christ has called us to glorify Him by developing committed followers of Him who will attract others to Christ.

Christ has called us to be His oasis in the desert from which rivers of living waters will flow.

Christ has called us to be His lighthouse so that those who are lost and need a safe harbor will find it.

Christ has called us to receive the anointing power of the Holy Spirit in order for us to be the witnesses, to be the oasis, and to be the lighthouse that Christ wants us to be.

Above all, we are called to love the LORD our God, to love

His only Son the Lord Jesus Christ, to love the Holy Spirit in all circumstances,to love the Holy Bible, God's inerrant and infallible word, and to love each other including the saved and the unlovely.
Fulfilling Our Vision
We seek to do God's will in our community by spreading the word of Jesus. While holding regular services at our church we also take part in bringing Sunday worship services to two of our area nursing homes. This ministry has brought joy to our members as well as to the residents of the nursing homes.
Spreading the Word of Jesus at Nursing Homes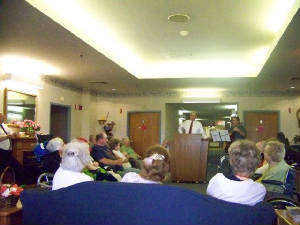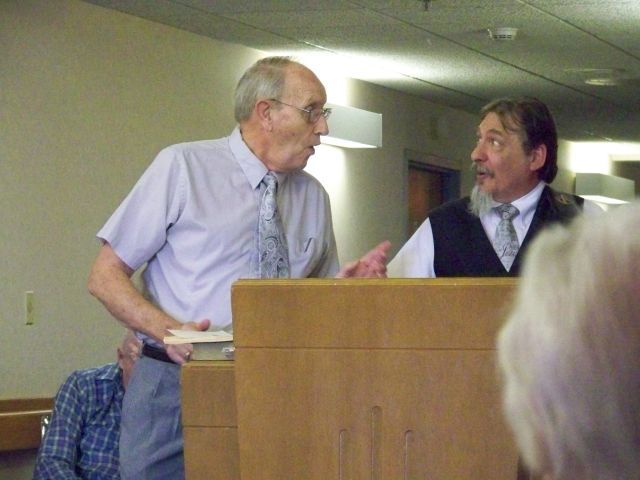 Margie Smith at Sunny Acres never misses an opportunity to share her love for the LORD with the congregation. Her faith is strong and an inspiration to all who know her. What a blessing she is. July 20, 2008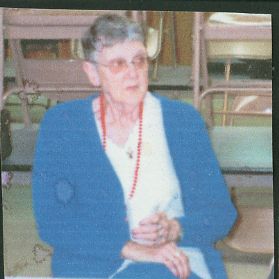 Our church participates in the Menard County Ministerial Alliance and through this organization we are assigned annual visits to the local nursing homes. We provide the Sunday worship services at Sunny Acres Nursing Home (pictured above) one month (July) a year. It is a joy. Pictured to the left is Margie Smith, one of our oldest and dearest members, who now resides at Sunny Acres. Margie attended Sunday morning worship service on April 26, 2009. What a blessing it was to see her walk into the church after so many years when she wasn't able to walk. Praise the LORD.

We also spend two months (May & December) a year presenting Sunday afternoon worship services at the Menard Convelescent Center (pictured below). It is a blessing to worship with these folks.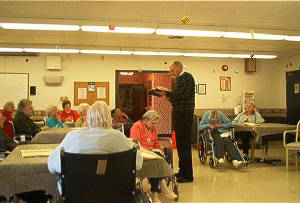 Spreading the Message to Youth
Sunday school class is available for the youth. We always do our best to make children feel at home and take part in our services. This young man accepted Jesus as his Savior and was Baptized. Praise the LORD.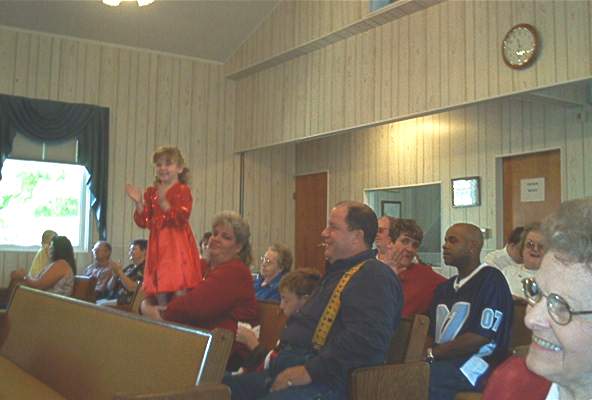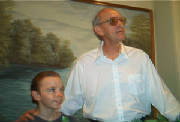 Southern Gospel "Open Sings" to Praise the LORD
THE COMMUNITY IS INVITED
Our gospel concerts are a blessing to our church and the community.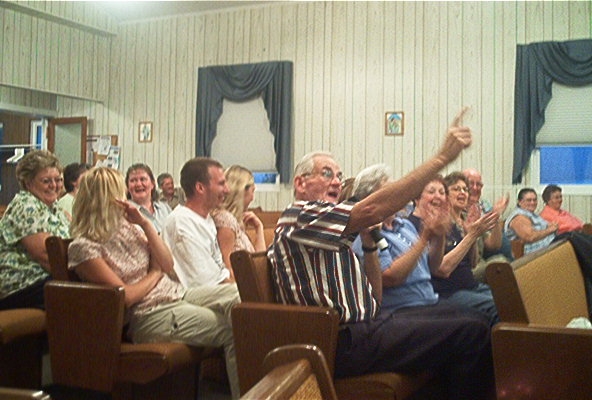 Larry & Irene Smith are loyal members who are there whenever the doors are open.
Fellowship Dinners
There's always plenty of good food at our fellowship dinners. The ladies go all out and we even have a few men who can cook up some of the best chili or fried fish you'd ever want to eat.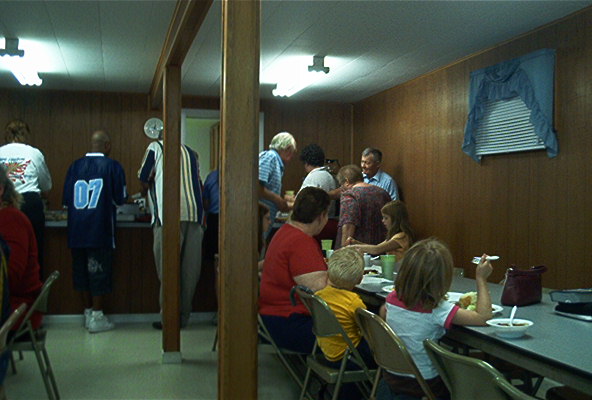 When a handicapped ramp was needed, members of the church gathered together and built it. The men worked together. When more lumber ws needed - the women went to get it. What a wonderful day of fellowship for all. Now, a beautiful handicapped ramp is enjoyed by many.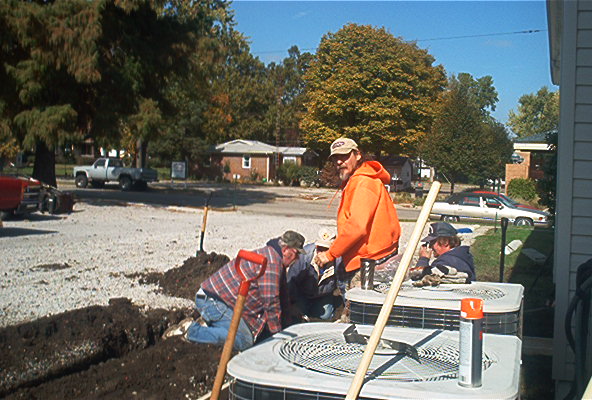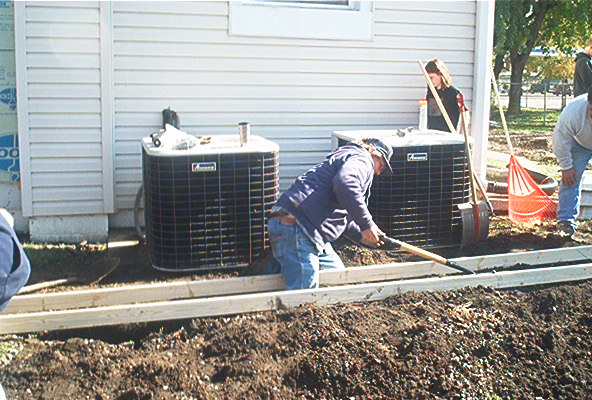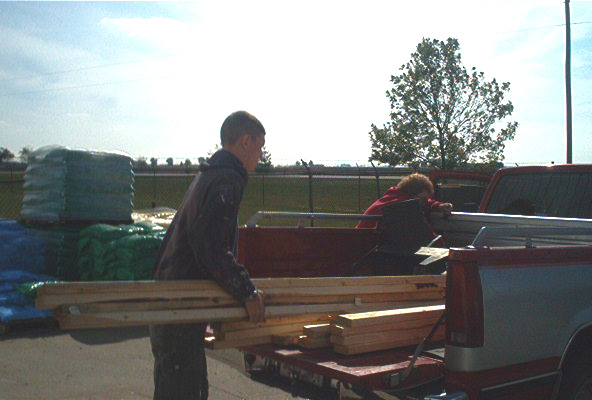 The guys needed more wood, and the ladies went to get it. We all worked together.